What? So What? Now What?
If you've prepared for leading a group, teaching a sermon, or giving a presentation then you've probably asked yourself, "What am I going to talk about?"
Even if you use study guides or curriculums you are still responsible to share a clear message with applicable points for real life.
A great way to steer your thoughts and notes as you consider what you should share or what the conversation should accomplish is by asking yourself these three guiding questions:
What?  So What?  Now What?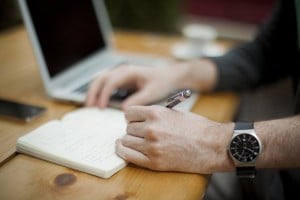 1.   WHAT?
WHAT DO I WANT PEOPLE TO KNOW?
Whether it is a sermon, presentation, or guiding a small group discussion it is important to give clear direction for where you are headed.  This will help people to engage quicker and to stay on topic with you.
Defining "WHAT?" to your group means that you are telling them about the main subject or theme.
You are simply beginning by stating what it is you will be talking about.
2.   SO WHAT?
WHY DOES THIS MATTER TO THEIR LIFE?
With each point that you make or idea that you have to inspire thought & conversation  you should have the intention of conveying why it is important for those who are listening or engaged in the conversation.
By answering "SO WHAT?" you are providing evidence that what you are talking about matters to those listening.
Preparing with the first two steering questions in mind, WHAT? & SO WHAT?, will help you to answer and present what it is you are talking about and why it is important for those listening.  The third question is equally important.
3.  NOW WHAT?
HOW CAN & SHOULD THIS BE APPLIED?
A call to action provides people with the steps that they need to successfully apply the WHAT? & SO WHAT? of your discussion or message.  Answering NOW WHAT? with clear steps or challenges will foster growth and maturity as people apply what they now know.
Having a call to action also provides accountability and causes one to be responsible with what they have learned.
What questions do you suggest asking when it comes to preparing for presentations or group discussion? You can share your comments below.
Do you need more help in bringing clarity to your messages?  If so, check out:
Learn How To "Shape" Your Next Message
Do People Want To Listen To You?
Do you like what you've read?
If so, join a number of others who receive my free email newsletter that provides encouragement, hope, perspective, and free resources for church and ministry leaders.
To do so just enter your name and email below!