Altar worker training is an aspect of church ministry that is sometimes overlooked.  With all the various needs and areas that extra help can be put to use, by the time it gets to altar time the pastor is relieved just  to see a breathing person standing there ready to pray in case they are needed.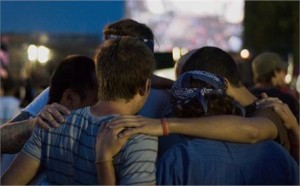 However, a little guidance for the altar worker will help make the prayer team at your church a unified, effective ministry.  Below are a few guidelines taken from the Altar Ministry Training Manual.  
Training an altar worker is not as hard as you might think and believe it or not most prayer teams will be open to receiving instruction in this somewhat vague area of ministry.
I made this manual because I too work with the prayer team at my church.  When I was asked to oversee the team there were areas that needed to be addressed and I wanted to have a way to teach the team and also provide accountability, this manual has been very helpful.
I believe this guide will provide you and your team with the instruction you're looking for.
And yes, you will have immediate access to it!
Click the button below to purchase using the easy to use digital download.
Having the PDF version means it's yours to keep!  It will be much easier for you to share with your team whether you decide to print, email, or teach the material.
Here is some of the content that is shared in the training manual.
1.  Understand Why The Altar Worker and Altar Ministry Are Important.
Prayer eases others burdens. (Galatians 6:2)
Prayer is ministry (Hebrews 6:9-10)
Prayer brings deliverance (2 Corinthians 1:8-11)
2. An Altar Worker Should Be Prepared Before They Pray With Others.
Live the life (Romans 12:1-2)
Live with purpose
*An altar worker is representing God.
*An altar worker is representing their church.
Live prepared (2 Timothy 4:2-5)
Be Presentable
*Dress as though you were meeting someone important or for the first time.
*Guys wear nice pants/jeans and a nice shirt (polo/button up, no sandals.
*Women if you are wondering if your clothing is too low or too short… it probably is.
*Use nametags.
*Be aware of your breath.
3. Introduce yourself and learn what their need is.
It can be so awkward (and cold) to immediately begin praying with someone as soon as they come forward or in a prayer room, etc.
Take a minute to introduce yourself, ask what their name is and how you can pray with them.
4.  Pray using (and according to) Gods Word. (1 John 5:14-15)
 The prayer of salvation (Romans 10:8-13)
THE PRAYER IS A CONFESSION OF BELIEF
*Forgiveness of sin
*Acknowledgement of who Jesus is
A SAMPLE PRAYER
"Dear God, I know that I am sinner and that I have sinned against You. Please forgive me of my sins.  I confess Your Son Jesus Christ is my Lord and Savior.  I give my life to you.  Amen."
 5.  Provide the person with a Bible and helpful discipleship material.
You can buy bibles in bulk to save on cost and to ensure that you have bibles on hand to give to people.  Christianbooks.com  and Bibles By the Case provide a large selection of bibles.
One of the areas that frustrated me about altar ministry was never having a resource that I really liked and felt confident giving to those I was praying with.  That is why I wrote Understanding God:  Four Things You Need To Know About Him And Realize About Yourself.  I wanted a book that would encourage growth in the new Christian and that would be easy to use for the altar worker.
Understanding God explains four key aspects about God and your relationship with Him: Receiving God, Needing God, Trusting God, & Sharing God. The book is ideal for a new believer or those who are curious about God. Topics discussed in the book include: God's Love, Forgiveness, Repentance, Faith, Obedience, the role of the Holy Spirit, and Evangelism.
One of my favorite aspects of the book is actually for a practical reason.  The salvation card is a tear out on the last page of the book.  This way all that is needed is a pen and a book.  The altar worker hands the person a pen to provide some basic contact information, tears out the page, and then gives the book and pen to the person they prayed with.  This one page eliminates the issue of fumbling with clipboards and separate cards to fill out.
If you'd like to purchase a copy of Understanding God, or for more details, click HERE.

6.  Know your limitations.
Many people will seek counsel concerning specific areas of their life.
*Encourage them to call the church office if you do not feel comfortable providing counsel in a certain area
*You do not have to know all the answers – remember we are there to pray in agreement with the person
*If a person is contemplating suicide please make a pastor aware immediately
7.  A Few More Guiding Tips
*Pray in pairs if possible
*Men pray with men.  Women pray with women.
*Do not manipulate (God does not need our help, just be obedient and caring)
*Do not leave the altar area to continue praying with a person alone
CONCERNING PRAYING IN TONGUES
Praying/speaking in tongues is scriptural and encouraged.  However, if God has given you the gift of tongues what you speak should be understood by those who hear you. (1 Cor. 14:2, 13-14,  16-17, 27-28)
If you pray in a in a prayer language without interpretation it is not helpful to those who are new or uniformed.
I hope this training material is helpful for your altar ministry team.
Remove the frustration of coming up with and finding training material for your altar team.

CLICK THE BUTTON BELOW TO PURCHASE USING THE EASY TO USE DIGITAL DOWNLOAD AND GET IMMEDIATE ACCESS TO THE TRAINING MANUAL!
I would love to hear how this post and the resources provided have helped you.  Which guideline was most helpful to you or your altar worker team?  You can share your comments below.