Engagement throughout the week is a critical aspect of church communication. Providing valuable content using email is an effective way to share helpful information with your church family.
Church email marketing and other forms of digital ministry are the new norms. Many churches still underutilize online tools like email, social media, and other forms of content marketing; however, discounting the effectiveness of digital evangelism is like discrediting texting with a phone 25 years ago.
The longer you avoid digital marketing for churches, the greater the gap between your church communication and societal norms. Adopting digital marketing strategies today is still ten years later than it needs to be; however, better late than never.
Reservations about translating ministry online are nothing new. Over the past 20 years, churches have wrestled with questions like:
Do we need a website?
Should we create a Facebook page?
Is church online a real thing?
Marketing is creating awareness for a helpful solution to a specific problem. If the word marketing scares you or puts you off in the context of the church, you need to think of it in different terms. If you are still unsure, check out the post: Digital Marketing For Churches Made Easy In 5 Simple Steps.
Email is a normal part of most people's life. Using church email marketing strategies to engage members, curious onlookers, and your team is a smart way to enhance communication within your ministry.
Despite the growth and prominence of mobile messengers and chat apps, email is an integral part of daily online life. In 2020, the number of global email users amounted to four billion and is set to grow to 4.6 billion users in 2025. – statista.com
When you use email to serve your audience by providing relevant information, your email will be a welcomed message in their inbox. Keep reading to learn how best practices for church email marketing along. You'll also find helpful tips for implementing email marketing strategies into your ministry plan today.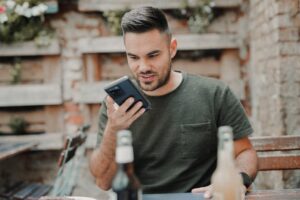 Why Should Churches Use Email Marketing?
Church email marketing is an effective form of digital ministry that can support ongoing communication between churches and those subscribed to their email list. Plus, the odds of your audience seeing your email compared to a social post is significantly higher.
90% of email gets delivered to the intended recipient's inbox, whereas only 2% of your Facebook fans see your posts in their News Feed. This percentage is because Facebook limits the number of times your posts appear in the News Feed to drive brands towards their paid advertising options. – campaignmonitor.com
The fact that more people will see an email from your church than your social media activity does not mean you should not use it; however, it is a convincing reason to utilize email.
We (well, 99% of us) check our email every day. – optinmonster.com
The truth is, email marketing is still one of the most effective ways to reach people with your message. Below are the top five reasons church email marketing is an effective digital ministry strategy.
5 Reasons Church Email Marketing Is A Smart Strategy For Reaching People
1. Email Allows You To Personalize Messages To Specific Segments Of Your Church
The best email marketing tools for churches allow you to easily segment your audience so that the information you send them is specific to their interests and needs.
For example, it's unnecessary to send an email about an upcoming marriage event to the singles in your church. Broadcasting emails that only apply to specific segments of your church can come across as lacking awareness or even insensitive in certain situations.
Plus, sending highly-personalized emails that are most relevant to specific groups in your church can communicate that you know the needs of the people in your church.
2. Email Is A Relatively Low Barrier To Entrance For Engaging With Your Church
Churches can send email drip campaigns to new subscribers who opt-in for more information about the church. People will gladly provide their email in exchange for information that is important to them.
Because users ultimately control the fate of the emails that land in their inboxes, audiences are willing to use their email to receive valuable and relevant content.
There are a lot of potential opportunities for churches to connect with first-time visitors or those online by offering free downloadable guides, PDFs, and other types of lead magnets. It's typical for churches to ask for people's contact information without providing any real value in return for doing so.
What if your church offered a free resource in exchange for an email address? Do you think more people would provide their contact info? I believe so, and they would do it happily.
Offering high-value resources that serve the people you most want to connect with creates a low barrier for entrance by only asking for their email. Using quality email service providers will allow you to automate the process so that users receive the resource as soon as they provide their email.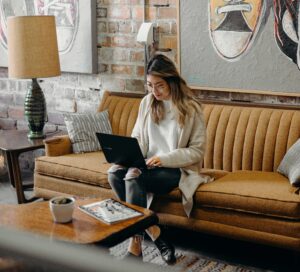 3. Email Lists Are More Valuable Than Followers
An email address is a relational asset that you own. It's a viable means of connecting with those in your church whenever there is important information to share. Your church's engagement with followers and friends on social platforms is susceptible to algorithm updates and changes. Your social engagement can go from booming to nil overnight.
With platforms like social media, you don't own your contact list or even the information you post. Typically, the social media platforms own the content and your follower list. – hubspot.com
What if the social media platforms your church uses the most went away? Would you have to rebuild a list of followers? An email list is something you own. Using your social platforms to engage with followers and to lead to deeper engagement by collecting addresses is a smart church email marketing strategy.
4. Email Can Boost Response Rates And Engagement
People engage with an email that is meaningful to them. People will appreciate your communication if your church commits to only sending good emails.
Email offers a direct line of communication with those interested in your cause, allowing you to keep the conversation going and nurture the relationship. – sendinblue.com
Great emails are not a disruptive time-suck when the timing, messaging, and purpose are on target. People want to engage with causes they believe in and organizations that share the same values. Church email marketing can increase engagement with important initiatives, events, or messages you share.
5. Email Marketing Is More Cost-Effective Than Paid Advertising
Email marketing is not only an effective way to communicate with church members, but it's also super cost-effective. There are even various free options that you can use if you are a small-sized church or are just beginning to build an email list.
Email marketing might be a stronger marketing approach overall, but social media is still a great option to grow your audience and build your list in the first place. If you had to pick one over the other simply in terms of ROI, email marketing is typically the better choice. – agencyanalytics.com
Using your social media channels to grow your email list is a smart strategy that can help your church efficiently utilize its resources create stronger connections with the people it reaches.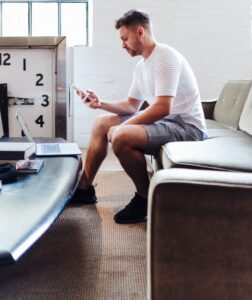 7 Church Email Marketing Best Practices
To get the most out of church email marketing, use it to build relationships, increase communication, expand your reach, and provide value. If your church uses email to serve your congregation, it can help improve your engagement and impact.
1. Always Build Your Email List
Email is permission-based communication. This standard means you must always ask people for their email addresses. While this may seem pushy, it's not if you do it in the right way. If you give people a great reason to share their email addresses, they will do so happily.
Gaining permission to enter rather than showing up uninvited increases the chances of engagement and conversion. – neilpatel.com
7 Things To Avoid When Building A Church Email List
Purchasing Email Addresses
Sending Emails That People Did Opt-In For
Bait & Switch Tactics
Asking For Too Many Details Upfront
Not Offering An Incentive To Provide Email Address
Using The Word Subscribe
Never Sending The Initial Resource Or Welcome Email
When people willingly provide their email addresses, it increases the odds of opening, engaging, and responding to your messages. Building an email list does not have to be demanding; with the right intentions and offers, you can ask for people's email addresses with a clear conscience.
How To Build An Email List At Your Church
An email list is a highly personalized group of contacts who have willingly provided their email address to receive communication from you. Many churches are excellent at delivering CTA's on Sunday morning following a sermon, but using call-to-actions online to spark further engagement is mysterious to some.
Think of it like this, when people land on your website, see your content on social media, or hear your welcome message during mid-service announcements on Sundays, what meaningful step do you want them to take next to engage with your church?
For instance, if you know that people are landing on the homepage of your website, why not incentivize them to provide their email address with a free resource, guide, or challenge that will help their life before they bounce off your site?
Simple email opt-ins can lead to meaningful conversations and engagements in the future.
The people who visit your website, follow you on social media or attend a service in person or online are looking for specific content. Think of how you can create a valuable resource to meet their unique needs.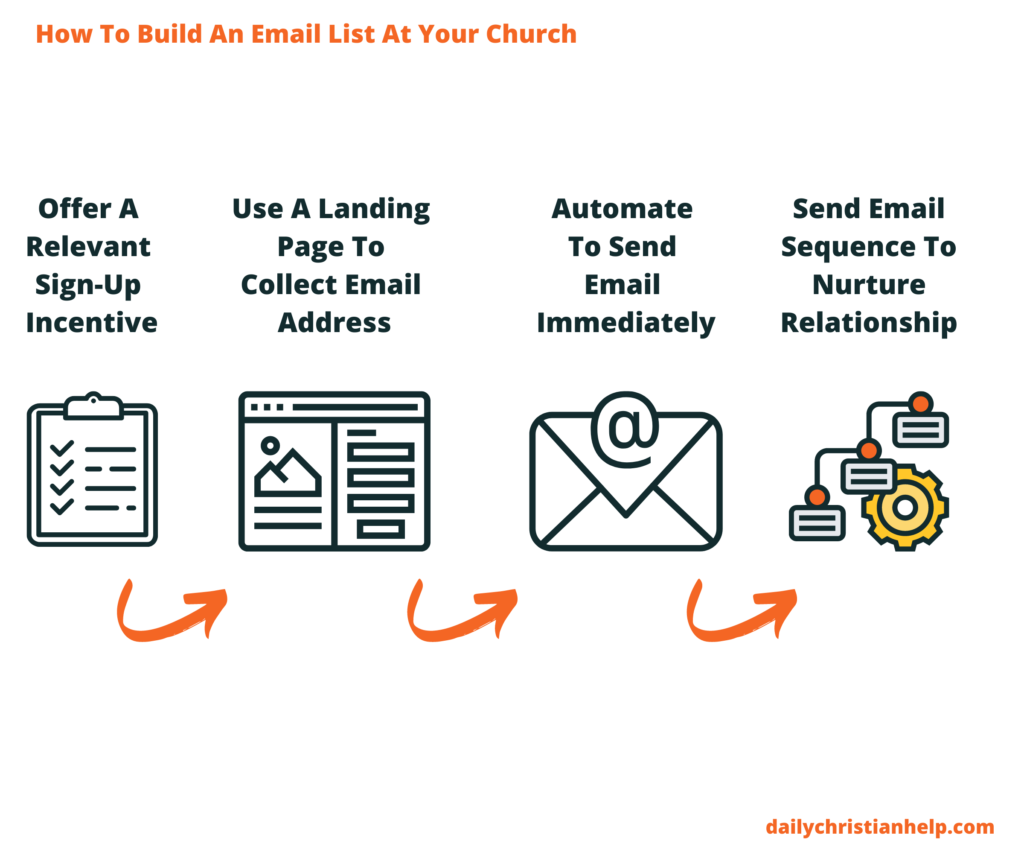 For example, imagine if you or your team created a downloadable guide or email sequence using one of the following ideas:
3 Simple Things That People Forget To Do Have A Happier Marriage
Take The 10 Day Challenge To Better Mental Health
12 Meaningful Conversation Starters That Actually Get Kids Talking
Your email newsletter won't feel like a gimmicky advertisement if you offer content directly related to your visitor's needs. Instead, it will feel helpful and valuable. – hubspot.com
Using valuable CTA's at the right time with the right audience can help the people take the appropriate next steps with your church.
5 Critical Places Churches Can Use Lead Magnets & CTA's 
Offer During Welcome Or Announcements Times Within Service Times

Rather than begging people to fill out a visitor information card or digital form, invite them to provide their email address or text if you use a church texting service by offering a meaningful resource that will benefit their life.

Provide An Opt-in For On Homepage Or The About Page
Ask For Email Addresses When Registering For Events
Social Media Posts & Paid Advertising
Announcement Slides & Printouts
Inviting people who are already engaging with your content to sign up, opt-in, or join your email list by offering them high-value, relevant resources is a great way to connect with your audience.
2. Ensure Your Messages are Relevant to Your Audience
The most successful email marketing campaigns are those where the content is highly relevant to the recipient. Therefore, it's crucial to understand your target audience and deliver content relevant to their needs.
3. Keep Your Content Short and to the Point
There is no need for a long email. Make sure your emails are simple, direct, and easy to read without overwhelming readers or wasting their time. Be sure to provide necessary links if there is further information they'll need or should access.
4. Write Compelling Subject Lines To Pique Interest
Everyone's inbox is cluttered with email; therefore, you must take the time to write a subject line that is appealing and represents the content of the email.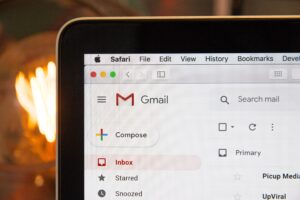 5. Format The Email Like A Regular Message
Email providers prefer clean, clutter-free emails. It's unnecessary to stylize your email with multiple fonts, images, or themes. Use one font, necessary links, and a simple format. Your church emails should read like a regular text message.
Plain text emails feel personal. Emails filled with fancy formatting and graphics feel promotional. – nucleus.church
Normal emails from friends, family, and people you trust are just plain text. Plain text emails feel more authentic and are much easier to read.
6. It's Better To Send Quality Emails Than Lots Of Emails
People do not need an email from your church every week if it's not providing value. It's best to send better emails less frequently than generic emails consistently. People will begin to ignore your emails, delete them, or unsubscribe from them if they do not find them helpful.
7. Analyze The Metrics Consistently
The best church email marketing platforms will provide valuable data to help you measure the effectiveness of your email strategy. Below are some of the analytics to measure:
Open rates
Click-through rates
Bounce Rates
New subscribers
Unsubscribes
Demographics
Assessing key metrics can help you determine what is working or not. Understanding how people respond to your email efforts can help optimize your content and provide better communication to your church.
Which Email Marketing Service Should Your Church Use?
Your choice of email marketing service can make a massive impact on your church email marketing campaign's success. Choosing a service that offers the features and functionality you need – such as flexible platform integrations, reliable delivery rates, automation, and customer support.
Below are three of the best email marketing service providers for churches to consider:
Mailchimp

Mailchimp is a popular email marketing service provider that has been around for a long time. It is easy enough for beginners; however, there are some limitations if you have more experience and want to build complex funnels. Some of the features that are beneficial to a church include:
Email Automation

Segmentation

Scheduling

Pop-Up Builders & Integration

Reporting Insights

Social Media Integrations
The service offers Free, Essential, Standard, and Premium marketing plans that range from $0 to $299 per month. However, if you're a non-profit, you can take advantage of Mailchimp's 15% discount. To explore Mailchimp, click here.
Get Response

Get Response is perfect for church follow up when you're new to email marketing. This email marketing service offers you:
Autoresponders

Email Sequences

Action-based Trigger Automations
List Segmentations
Popups
Landing Page Builder

Phone & Chat Support
GetResponse offers Free, Basic, Plus, and Professional marketing plans ranging from $0 to $Pro plans starting at $70 per month. You can start with a 30-day free account to experience all of the features and choose which tier is best for your church. To review more of the pricing options and features, click here.
ActiveCampaign

ActiveCampaign is also an excellent option is a more robust provider that professional email marketers prefer and use. This service practically does all the work for you, ensuring you reach the right people with a compelling message. The dashboard is user-friendly, plus they offer onboarding training.
Some of its features include:
Multi-user editing

Triggered Emails

Segmentation

Funnels

Scheduling
Autoresponders
Custom Data Reports

Integrations

Geo tracking

Personalization
ActiveCampaign offers Free, Lite, Plus, Professional, and Enterprise marketing plans ranging from $0 to $258 per month. To request a demo, click here.
I have used Mailchimp for years; however, I tested GetResponse and ActiveCampaign. Many people choose Mailchimp when they are just getting started with email marketing; however, I suggest GetResponse if you are new or looking to switch platforms. ActiveCampaign is excellent and may be a great fit if you are an experienced email marketer.
Church Email Marketing Summary
Church email marketing effectively connects with people interested in your church or already a part of it. Utilizing digital ministry strategies like email marketing can help your church engage online by providing valuable content to serve the people you want to reach.
If you're already using church email marketing for outreach and engagement but want to increase its effectiveness, review the tips and suggestions above to increase your effectiveness.