Evan Doyle
Helping you lead with confidence and build dependable teams.
DailyChristianHelp.com
DailyChristianHelp.com is the website of Evan Doyle.  It is a resource site to help you strengthen your ministry, avoid frustration and grow your church.
Hi, I'm Evan Doyle!
I have been blogging here since 2013.
I care about you and those you serve with. And, I think I can help you too!
My Mission
To help you lead with confidence and build dependable teams.
I know what it's like to lead volunteer teams, manage a staff, report to a boss, balance family time and have hobbies.  I also know it's not always easy.
However, if we as leaders build deeper connections with those we serve alongside a greater impact can be made.  I believe that people will be more committed, more engaged, and assume more ownership when they are led by leaders who obviously care about them.  So that's why I write, teach and share content.  Ultimately, I want to help you gain confidence as a leader and build teams you can trust.
I'm here to provide insightful, relevant, and encouraging content that you can immediately put to use in your relationships at work or home. If you consider yourself a leader—someone who has influence—then this blog is for you.
So, What About You?
How Can I Help?
Do you need help or have a request?
There are a few ways I think I can help you lead confidently and build dependable teams.
1.  Speaking Requests.
If you have an upcoming event or service that you would like me to be a part of please submit the form on the Speaking Request Page by clicking HERE.
2.  Search My Site.
I have written numerous blog posts on this site.  Just use the search box at the bottom of this page.  I have also provide training manual and resources for church leaders.  You can find out more about them by clicking HERE.
3.  Subscribe To My Updates.
You don't have to visit my blog to stay up-to-date. Instead, you can get updates via email. Whenever I post new content, I will send you an email message. Just fill out the simple form below. You can unsubscribe at any time.
4.  Contact Me Via Email.
Want to drop me an email about writing a guest post for your blog, a question, or anything else? Contact me at: evan@dailychristianhelp.com
Want to know more about me?
My (short) Story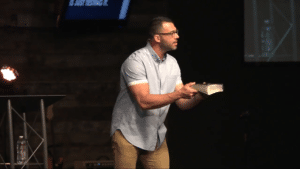 I have been in pastoral ministry since 2003.  I am currently an executive pastor and campus pastor at a church in southwest OH.
Over the years I have always had a hunger to grow and learn as a leader. Along the way, I developed a passion for helping others who were in the same boat as me. That's evolved into this site… and I hope it helps you and your team to lead more effectively.
My Family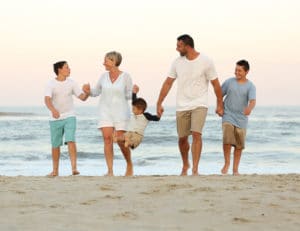 My wife (Tiffany) and I were married in 2002.  We have three boys, Elijah, Noah and Israel!
My Interests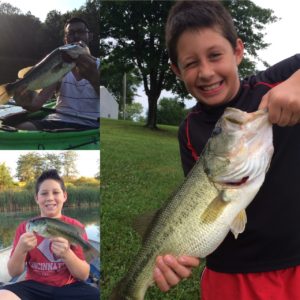 I really enjoy fishing, weight lifting, and watching my boys play baseball.
If you would like to connect with me please follow or friend request:
Thank so much for stopping by!  If there's any way I can help you, please let me know.
Helping leaders gain confidence and build dependable teams,
– Evan Doyle
Some Of My Favorite Posts:
How To Create A Culture Of Ownership
How To Get Volunteers To Attend Meetings
Five Tips To Build Trust And Honesty Within Your Team
Five Yes Or No Questions That Reveal Your Leadership Values
How To Lead When You're The New Guy