This Glenn Packiam interview shares why he is pastoring a congregational campus and how it is working for New Life Church.
A congregational campus is an interesting approach and somewhat different from the satellite/franchise strategy.
He also discusses the progress of the church, what the church is excelling at, and how the church  can improve.

Follow Glenn on Twitter
Glenn Packiam Online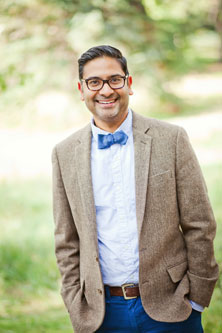 What advantages or disadvantages do you see specifically concerning a congregation campus compared to a satellite/franchise campus?
Do agree with Glenn concerning the strengths and weaknesses of the church at large?
You can share your thoughts below.
If you're interested in any of Glenn's music or books I've listed a few below:
Butterfly in Brazil: How Your Life Can Make a World of Difference
My Savior Lives (Live)
Discover the Mystery of Faith